The St. Louis Cardinals have just come off a road trip, a key one, at 4-6. They still have the second Wild Card spot, thanks to the Pirates and Dodgers having some rough series of their own (up by 1/2 a game on LA and 1.5 on Pittsburgh, as of 10 AM Mon. 9/3), but it's safe to say that the Cards probably didn't get the job done.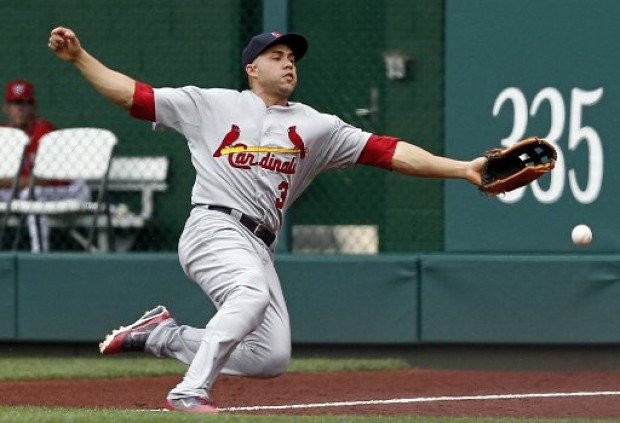 After taking 3 of 4 from Cincinnati, the Cardinals went 2-5 in their last seven games. In a four-game stretch on the road trip, the Cardinals were outscored 32-1 by their opponent. Thankfully the Cardinals didn't lose much ground in the Wild Card chase, but the team definitely could have used a little more breathing room heading into September.
The expanded rosters may just be the kick that the Cardinals need to push on to the playoffs. Reports are flying that top prospect Shelby Miller will be called up, and Chris Carpenter has begun throwing again and feels good.
In their remaining schedule, St. Louis faces just three teams with winning records: the Dodgers (Sept 14-16 in LA), Nationals (Sept 28-30) and Reds (Oct 1-3).
The narrative seems now to have pushed from a bad bullpen and streaky offense to bad pitching, a severely-slumping offense, and injuries with bad timing. Rafael Furcal may be out for 4-6 weeks or the rest of the season, no matter how long that happens to be. Whoever replaces him will be a downgrade, and just another hole that the Cards can't fill.
Only time will tell what happens now, whether the Cardinals right the ship and stay in the playoff hunt or play themselves out of it. There aren't any signs pointing in either direction at the moment, but it shouldn't take long to find out what the rest of the season has in store for our beloved Redbirds. Where's the Rally Squirrel when you need him?