The song Centerfield by John Fogerty is one those songs that always reminds me that baseball is near. It reminds me of the days my coach would send me out to center field. to experience the smell of the grass and the crack of the bat. All of my senses aroused by my surroundings on the field? These were some of the best times of my life. Now I countdown to Spring Training and Major League Baseball season. Spring Training is getting closer, only 40 days away. That leads us to our topic centerfield. I will take a look and provide a comparison of the centerfielders in the American League Central.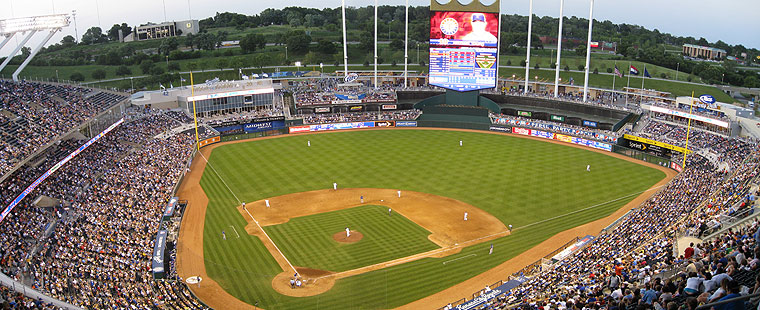 Oh, put me in, coach – I'm ready to play today;
Put me in, coach – I'm ready to play today;
Look at me, I can be centerfield.
| | | | | | | | | | | | |
| --- | --- | --- | --- | --- | --- | --- | --- | --- | --- | --- | --- |
| Team | Player | Avg. | OBP | SLG | OPS | H | 2B | 3B | HR | RBI | SB |
| Chi | Alex Rios | .227 | .265 | .348 | .613 | 122 | 22 | 2 | 13 | 44 | 11 |
| Cle | Grady Sizemore | .224 | .285 | .422 | .706 | 60 | 21 | 1 | 10 | 32 | 0 |
| Det | Austin Jackson | .249 | .317 | .374 | .690 | 147 | 22 | 11 | 10 | 45 | 22 |
| KC | Lorenzo Cain | .273 | .304 | .318 | .623 | 6 | 1 | 0 | 0 | 1 | 0 |
| Min | Denard Span | .264 | .328 | .359 | .687 | 75 | 11 | 5 | 2 | 16 | 6 |
The projected center fielder this year for the White Sox will be Alex Rios. The once Toronto Blue Jay All Star, has not been the same player since joining the Sox. Rios provided solid offensive production in 2010 and if he can return to similar production he could a contributing force to an aging White Sox offense. Rios' defense has never been great and is also declining as he ages. Will Rios become the All Star Chicago traded for and finally get the production they thought they were acquiring? I for one don't think so.
Cleveland brought back the once great, but now so often injured Grady Sizemore. Grady was an outstanding center fielder early in his career. For the past 3 seasons, staying healthy has been a huge struggle for Grady. His numbers have declined significantly as Grady has battled back from all his injuries. We know the production Grady can provide to his team, but the real question is can he stay healthy.
Detroit's Austin Jackson may be the best of the bunch. Jackson has only played two full major league seasons. Jackson's numbers have not been anything special, but as major league careers go last year may have been Jackson's sophomore slump. If Austin is able to raise his average he could be the best centerfielder in the Central. Jackson's free swinging nature may impede his ability to consistently hit for average, but the potential is there.
The Royals will be starting Lorenzo Cain. Cain has a ton of potential, but he is still a relative unknown. He provided Milwaukee with solid offensive production in 2010, but that was only in 43 games. It will be hard to predict what Lorenzo will provide, but if you look at his numbers from AAA last season, you can see why the Royals acquired Lorenzo in the Greinke deal. For a more in depth look at Lorenzo please read my past article Loco for Lorenzo.
The Minnesota Twins will be starting Denard Span in centerfield. Span also battled the injury bug last season, only playing in 70 games. Span's first two big league seasons were full of hope as he hit .294 and .311. The past two years he has hit .264. Span provides great speed and defense. Span's inability to consistently hit left handed pitching is the biggest thing that holds him back. If he can improve on this facet of the game Minnesota will have a solid top of the order producer.
The center fielders of the American League Central have a ton of question marks. In my opinion this is how the centerfielders stack up.
Austin Jackson
Grady Sizemore
Denard Span
Lorenzo Cain
Alex Rios
Austin Jackson may be young, but has made it through his sophomore slump. I can definitely see his offensive numbers getting better and he is a great defensive centerfielder. If Sizemore can stay healthy he could be the best in this list, but his health is a huge question mark. Span has been consistent and provides solid defense and offense. As a player, he just does nothing for me. Lorenzo Cain is a relative unknown. His minor league stats give us Royals fans hope, but as of right now that's all it is. As for Rios, he has never been a great defender and his offensive numbers have been steadily declining. I look for more of the same from Rios.
Hopefully for the Royals, Cain will produce offensively as he did in AAA in 2010. His speed and defensive ability should be a huge benefit to the Royals pitching staff. For the first time in years, maybe decades the Royals defense up the middle will be a formidable force. Let me end with this,
Got a beat-up glove, a homemade bat, and brand-new pair of shoes;
You know I think it's time to give this game a ride.
Just to hit the ball and touch 'em all – a moment in the sun;
(pop) it's gone and you can tell that one goodbye!
The crack of the bat is getting close, can you feel it? Thanks again to John Fogerty for the use of his lyrics to Centerfield.
On a complete side note, I feel like I want to share my opinions on Tim Tebow's performance Sunday afternoon.
Tebow Time
How can I not address Tim Tebow? There were times during the AFC Wildcard game where Tim Tebow was highly inaccurate, but Tebow leaves everything out on the field.
Obviously, someone powerful must be on his side. He showed signs of the strong arm everyone knew he had. When he is accurate you saw what can happen on the first play of OT. The threat of the running game pulled both safeties up to the line of scrimmage. The corners were stuck on an island on the outside with the wide receivers. To the Broncos credit they trusted Tebow and ran a play action pass. Tebow then threw a strike right down the middle to Thomas in stride and he did the rest. Tebow always finds a way to win and it is absolutely baffling. If only the Royals could find a #1 starter similar to Tebow. No matter what happened he would fight and do anything it took to win the game. Chris Carpenter in last year's playoffs is the best example I can think of. An athlete of this breed only comes along once in a lifetime. Love it or Hate it, hang on and enjoy the show.