This week the Royals travel to Detroit and Cleveland each for a three game series. The Royals with fantasy value should be helpful this week.
Zack Greinke is scheduled to pitch Saturday against Cleveland. He took the win in his last start against the Indians, pitching six innings, striking out four, and allowing one earned run. Greinke has pitched like a Cy Young Award winner his last three starts. In those three starts he is 1-0 with a 1.63 ERA, 1.14 WHIP, striking out 19, and walking five through 22 innings pitched. He is one of the most dominant pitchers in the AL right now, and as long as he is on this roll, he remains a must-start in all fantasy formats.
Joakim Soria continues to be a top closer this season. He has not given up a run since July 28, which is up to 12 scoreless innings. Soria has converted 35 of 37 save opportunities this season. On the season, he has a 1.87 ERA with 55 strikeouts through 53 innings. He remains a must start in all fantasy formats.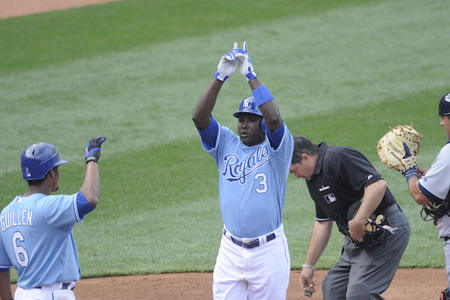 Yuniesky Betancourt has been on a roll in August. He is batting .328 with six home runs, 16 RBIs, and scoring seven runs in 17 games. His last seven games he batted .292 with three home runs and 10 RBIs. Fantasy owners need to take note this week. This season against the Tigers and Indians he is batting .323 with six doubles, three home runs, and 15 RBIs. Betancourt is worth starting this week if your team is in need of shortstop help.
Billy Butler continues to hit, but that is about it. The power numbers are still lacking for a first baseman. The last seven games, he batted .286 with no home runs and four RBIs. Butler is batting .355 with no home runs and 13 RBIs against the Tigers and Indians this season. I recommend if your team needs batting average help, keep him in the lineup this week. Do not expect anything more than batting average from Butler for the remaining weeks.
Alex Gordon is still not worth starting in any league. He is worth holding onto for the future because of his upside.