DeJesus Injury Could be A Blessing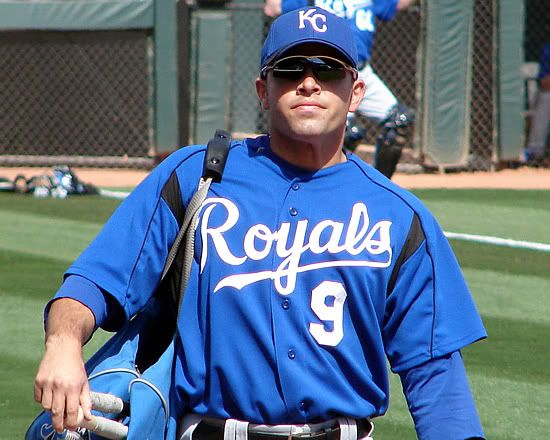 David DeJesus is out for the year with an injury to his hand. He was the Royals' number one trading chip going into the deadline but his recent injury has guaranteed that he will not be leaving the club this season. He has an option for next season which will most likely be picked up by the team after the Alberto Callaspo trade.
The Callaspo deal gives the team enough money to keep DeJesus next year even at a price tag of $6 million. Replacing DeJesus for less than that might be a hard thing to do so it is safe to say he will be in blue next year.
His trade value may go down some next year but if he can regain his form after his hand heals, DeJesus will still be a good deadline pickup for a contending team this time next season. The Royals will have two options in my mind with DeJesus during the offseason. The first is to just pick up his option for next year, letting him play out the contract and trading him at the deadline if they are blown away by an offer. The second is to pick up his option in the summer to turn around and trade him before the season starts. I personally like the idea of letting him play the season out. Kansas City could get off to a good start and they might not even want to trade him them.
One good thing about DeJesus' injury is that it allows the team to try out new players as an everyday outfielder for the remainder of the season. This can mean bringing up AAA talent or letting a bench player earn his way into the starting job for next year.
The second reason that DeJesus getting hurt is good for the team is because it has now put more focus on Jose Guillen and Scott Podsednik. The trade value for these two players is not as high as DeJesus but getting rid of these two players is a better move for the team. Podsednik was the first to move from the outfield yesterday after being traded to the Dodgers. The fact that Podsednik was moved just furthers the point that DeJesus being on the DL is actually a good thing.
Guillen will more than likely follow Podsednik out the door in the next few days. The market for serviceable outfielders has increased after injuries to DeJesus, Corey Hart, and Shane Victorino and gives KC the upper hand as teams such as the Giants are scrambling for a deadline move.